If you're staying downtown, find out where the tour pick-up and drop-off stop is for your upcoming tour!

Staying in Reykjavik's city center?
Customers with accommodations at select properties have designated stops for pick-ups and drop-offs on tours inclusive of an accommodation transfer. These stops, authorized by the City of Reykjavik, are located throughout the downtown/old town/city center area of the city. Find your stop with our dedicated Tour Pick-Ups and Drop-Offs page.
Similar Packages
Transfers between Keflavik International Airport, the Blue Lagoon, and hotels & guesthouses throughout Reykjavik.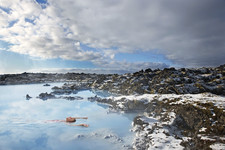 Experience Iceland's most famous and popular attractions in this one exciting day (and night) tour: the Golden Circle, and the magical northern lights!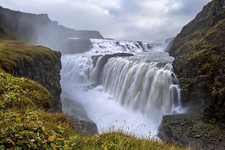 Spend an evening gazing at the luminous northern lights, bathing in hot springs, and sampling Icelandic cuisine with a delicious buffet-style dinner.