If you're staying downtown, find out where the tour pick-up and drop-off stop is for your upcoming tour!

Staying in Reykjavik's city center?
Customers with accommodations at select properties have designated stops for pick-ups and drop-offs on tours inclusive of an accommodation transfer. These stops, authorized by the City of Reykjavik, are located throughout the downtown/old town/city center area of the city. Find your stop with our dedicated Tour Pick-Ups and Drop-Offs page.
Similar Packages
Transfers between Keflavik International Airport, the Blue Lagoon, and hotels & guesthouses throughout Reykjavik.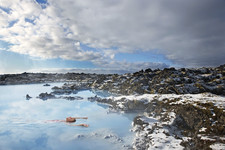 Spend an afternoon or evening relaxing in the soothing, surreal and otherworldly waters of the Blue Lagoon!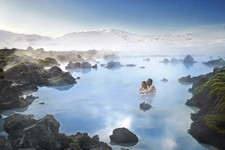 Spend an evening gazing at the luminous northern lights, bathing in hot springs, and sampling Icelandic cuisine with a delicious buffet-style dinner.